Creating an account for a person over 18, registered with ESNZ
Article ID: 23 | Last Updated: Wed, Dec 14, 2016 at 12:24 AM
Before you can make an entry you need to create an Equestrian Entries account.  
Each individual needs their own account with an email address and password.  
If you are registered with RSNZ then your details will already be in the software.
To create an account first click REGISTER top right

You will have the option to select Registered with ESNZ?  So click the YES
This will then give you a pop up where you can enter your surname or ESNZ number.  Only enter your surname or you won't  find yourself.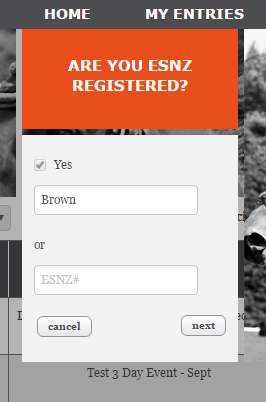 When you click NEXT you will get a list of all the people with the surname BROWN registered with ESNZ.  Find your name and click on it so that it highlights orange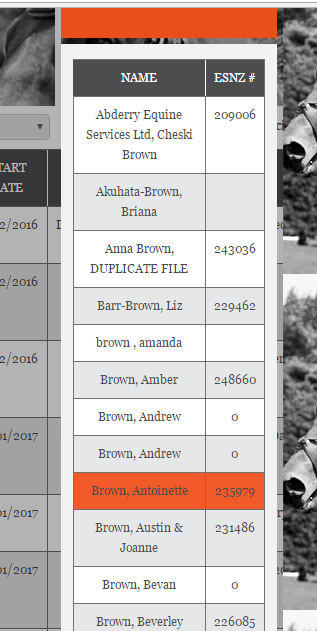 Scroll to the bottom to the list and click NEXT  You will get a form with your details.  You can amend all fields except your name and ESNZ number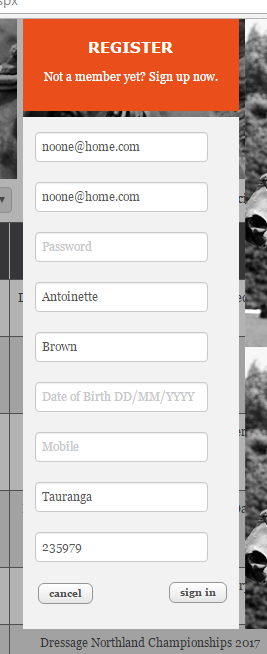 Once you have completed the form - don't forget to put in your password - you can click SIGN IN.  You account creation is completed.